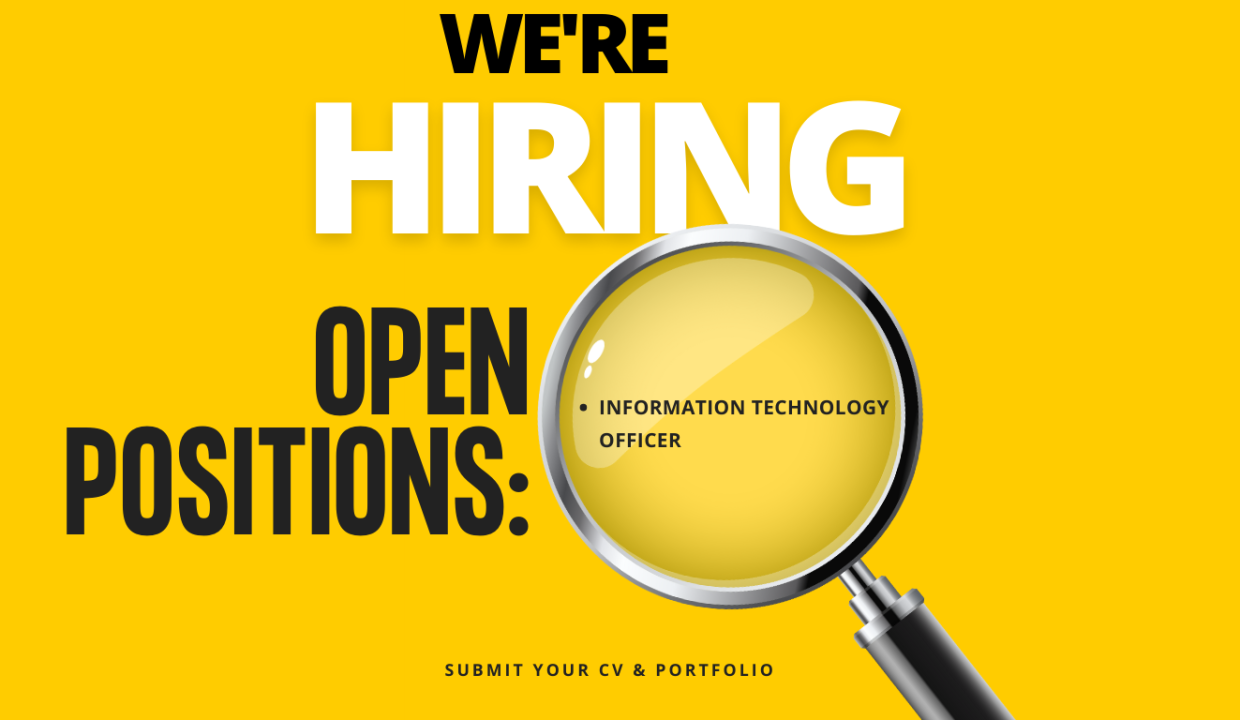 Exciting Career Opportunity-IT OffICER
Regent Group is a leading real estate consultancy firm in the East Africa region. Regent is a brand in
Valuation, Project Management, Property Management and Facilities Management Consultancy.
We have built an excellent reputation and earned the trust of a number of the country's leading
property owners. We command a respectable market share in the property practice. To consolidate
our ambitious growth, we seek to recruit highly qualified, self-driven, energized, highly motivated,
dynamic and result-oriented professionals to fill the following position:
Specific Duties and Responsibilities
– Troubleshooting network and computer devices problems as well as monitor network usage
and performance
-Ensuring that the company's IT network, systems and computers are protected from all
types of malware, virus and hack attacks and deploy countermeasures in the event of
attacks.
-Enhancing compliance with ICT security policies & procedures to ensure systems stability,
availability, backup & recovery
-Perform regular backup of company's files and documents.
-Informing users of the facilities and services available and advice staff of environmental
changes/ impact.
– Liaise with the ISP (Internet Service Providers) and other ICT vendors to ensure dependable
flow of operations
-Advice the company on IT related and other technical aspects that impact the business.
-Installing and relocating hardware and service equipment as required.
– Managing problem solving and support and assistance for use of Information Technology
across the Company
– Manage the company's website, adding and editing content.
– Training staff in usage of email, Microsoft products and other enterprise systems such as
Navision.
– Recommend software purchases for machines and manage ICT inventory.
– Ensure computer is set up prior to new hire start date and any related moves.
– Request and setup new user accounts and email accounts on cloud
-Ensuring optimal utilization of IT resources within the company
– Digital marketing activities, graphic design and enhancing social media presence
-Carrying out any other roles as may be assigned from time to time.
Key Skills and Knowledge & Attributes.
Bachelor's Degree in IT
2-3 years of relevant work experience required.
A+,N+, CCNA Certifications
Knowledge in Microsoft Dynamics 365 will be added Advantage
Knowledge in Firewalls e.g. Sophos will be added Advantage
Basic hardware (computer electronics) & software skills
Conversant with current web technologies
Job Skills & Personal Attributes
Excellence communications
Problem solving
Conversant with the present technology trends
Terms:

Interested candidates are requested to submit their detailed CVs to hr@regent-mgt.com stating the
subject heading INFORMATION TECHNOLOGY OFFICER by Tuesday 12th September, 2023. Indicate
your current and expected remuneration.